We are located at the port of Patitiri, on the beautiful and lush island of Alonissos.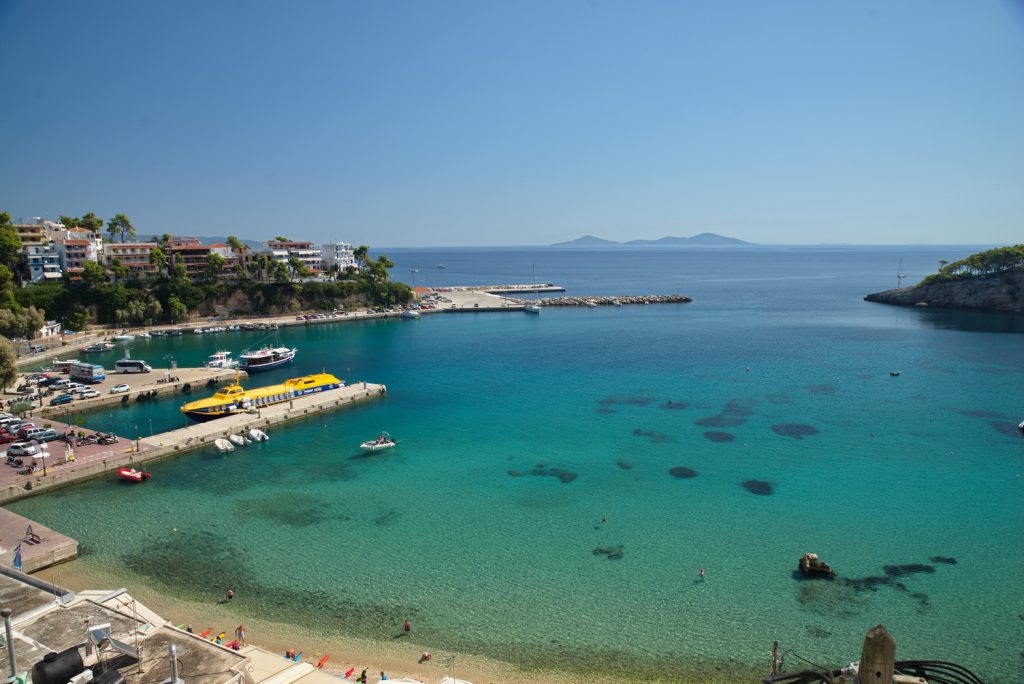 We are an organized hotel in Alonnisos in the magnificent Patitiri. The 2-star hotel is located in the center of the island's most tourist spot. Its location and facilities make it unique in many ways. Just 50 meters from the entrance, there is the central beach of Patitiri with the blue waters for your swim. Next to you, strolling through the heart of the village, you will find restaurants, taverns, cafes, bars and shops. Our renovated complex offers many amenities and comforts to guests, the choice to relax while enjoying your coffee on the large terrace overlooking the Aegean Sea. Our staff is well aware of what hospitality means.
We have 10 fully equipped rooms and 9 studios. In a large, comfortable and cool courtyard we serve breakfast to our guests who enjoy a great view while sipping their drinks, coffee or refreshments. You can still surf the web from your PC from our free wireless internet.
Our hotel is in an advantageous position as there is no main road close to cars. A 3′ walk is needed from the footpath to go directly to the port, where you can find markets, taverns, bakery and everything you need for your stay in Alonnisos.
Excursions to the beaches also start here.
Taxi and city bus departures are also within 5 5.
We are waiting for you!!